MPT Resumes Nationwide Tree Planting Activity Under its "MPT Green Movement" Initiative
Published 01 Jul 2023
(Yangon, 1st July 2023)- As Myanmar's true local telecom operator, MPT is dedicated to the improvement of local community and enhancing the lives of Myanmar people and has initiated tree planting activities in 14 selected locations across various States and Regions of Myanmar on 30th of June. Total of over 1,000 participants including MPT staff and outside volunteers have joined and contributed their time and efforts to plant over 2,000 saplings at the selected locations.
As a part of the MPT's CSR activities, "MPT Green Movement" aims to promote greener environment and improve the quality of life for the communities across the country while reducing the greenhouse gases by planting trees necessary for the reduction of carbon footprint. With a strong commitment "Holding hands together with Myanmar people", MPT actively engages in initiatives that contribute to the betterment of society and the environment. Myanmar people believe that as tree gives shelter and food to all livings- human beings and animals, a tree planter can gain great merit and like other CSR activities carried out by MPT, this activity will be flourished with the input from local community.
Since 2017, MPT has been actively engaged in tree planting initiatives in collaborating with local environmental and social organizations, donation groups and NGOs. Through these efforts, over 17,000 trees have been planted since then and making a significant contribution to the preservation of Myanmar's natural ecosystem.
Detail information of the places where tree planting activities has taken place-
No.
S&Rs
Dedicated Locations
1
Kachin
Nar Ya Ga Orphanage Road, Nangkway Ward, Myitkyina Township
2
Kayah
State Manager's Office and Exchange Area
3
Kayin
Hpa-an Exchange and staff buildings , Myawady Exchange Area
4
Mon
Chaungzon Exchange Area
5
Shan (East)
Thit Tapin Hill , No. 1 Ward, Keng Tung Township
6
Shan(South)
Taunggyi Township
7
Shan(North)
Nyaunglebin Monastery , Shwe La Yaung Monastic School , Lashio Township
8
Bago(East)
Gaung Say Kan Buddhist Temple, Ottha Myo Thit, Bago Township
9
Bago(West)
Regional Manager's Office , Staff Buildings Area
10
Magway
Sin Hpyu Kyun Exchange Area
11
Mandalay
Pyigyidagun Exchange Area
12
Yangon
Khema Buddhist University Area
13
Tanintharyi
Dawei Myothit Area ,
Bokepyin & Karathuri Exchange Area

14
Ayeyarwady
Thiho Farm Area owned by Myanma Posts and Telecommunications
MPT is conducting its CSR efforts in various field including Health, Education and Business incubation as necessary support for the community nationwide which can be the supporting activities to move Myanmar forward while continuing its provisions of nationwide telecommunications services in 24/7.
For more information on all MPT CSR activities, please visit http://mpt.com.mm/mm/about-home/csr-activities-mm/.
[/vc_column_text][/vc_column][/vc_row]
Tree Planting Activity in Kachin State
Tree Planting Activity in Kayah State
Tree Planting Activity in Kayin State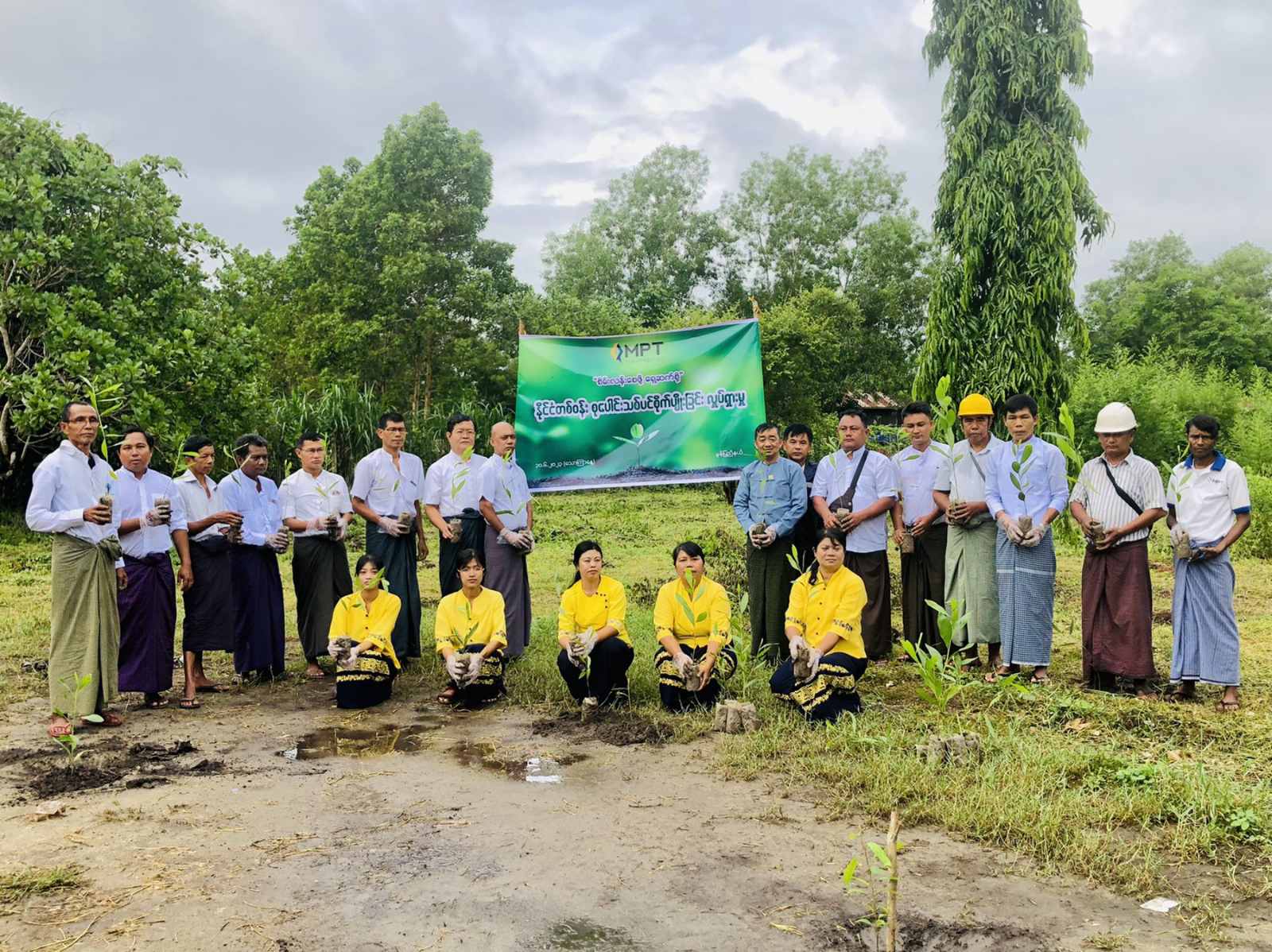 Tree Planting Activity in Mon State
Tree Planting Activity in Shan (Eastern) State
Tree Planting Activity in Shan (Southern) State
Tree Planting Activity in Shan (Northern) State
Tree Planting Activity in Bago (Eastern) Region
Tree Planting Activity in Bago (Western) Region
Tree Planting Activity in Ayeyarwady Region
Tree Planting Activity in Tanintharyi Region
Tree Planting Activity in Magway Region
Tree Planting Activity in Mandalay Region
Tree Planting Activity in Yangon Region